Skip to Content
Weak AC Air flow – Improve Air Conditioner Air Flow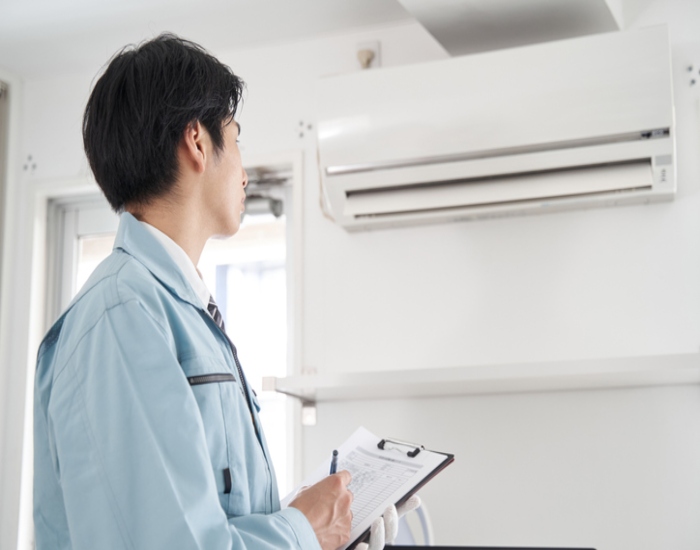 With over eight decades of exceptional service, First Call Heating & Cooling is your first choice for any and all HVAC needs. Operating across a broad service area, our team of highly skilled professionals is dedicated to achieving complete customer satisfaction by delivering prompt, quality work. Our service portfolio is comprehensive, covering everything from routine maintenance to full system installations.
Symptoms of Weak AC Air Flow
Knowing how to spot weak air flow from your air conditioner can make the difference between a small repair and a major hassle. Here are the red flags to watch out for:
Reduced Cooling Efficiency – If your rooms are taking longer to cool down or never reach the desired temperature, it's a glaring sign of reduced air flow.
Inconsistent Temperatures – Experiencing cold spots near the air conditioner and warmer areas farther away indicates an imbalance in the air flow from the air conditioner.
Increased Energy Bills – An overworked AC system due to poor air flow, will show its strain through higher energy costs.
Unusual Sounds – A whistling or straining sound could indicate air pressure problems in the system, often related to weak air flow.
Reduced Air Pressure – If you place your hand near the vent and notice a decreased pressure, it's a surefire indicator of weak air flow.
Causes of Weak AC Air flow
Weak AC air flow could stem from various factors, each requiring its own solution. Here's a rundown of the most common causes:
Dirty or Clogged Filters – Often overlooked, filters must be free of dirt to allow for free air conditioner air flow.
Faulty Ductwork – Leaks, blockages, or poor installation can severely impede the overall performance of the air conditioner.
Incorrect Air flow Direction – The air conditioner flow direction must be appropriate for effective cooling.
Faulty Fan – An ineffective fan can't circulate air properly, thus affecting the overall performance of the air conditioner.
Malfunctioning Air Conditioner Flow Switch – If the air conditioner flow switch is broken or misaligned, it can directly affect the system's air flow.
Old or Inefficient Systems – Outdated AC units lack the efficiency and power to deliver adequate air flow, especially in large spaces.
How to Improve Weak AC Air flow
Improving air conditioner weak air flow can take many forms, depending on the root cause. Here are some strategies:
Regular Maintenance – The first and most effective step for this or any other HVAC problems is routine checkups with First Call Heating and Cooling's Annual Maintenance Plan. This assures that your system will be operating at peak performance at all times.
Clean or Replace Filters – Air flow is vital for your air conditioning system, and air filers must be cleaned or replaced on a regular basis.
Check and Redirect Air Conditioner Flow – Use adjustable vents or add ductwork modifications to redirect air conditioner flow for optimal cooling performance.
Use Eco-Friendly Modes – Many modern AC units offer an eco-flow air conditioner setting. This balances efficiency and cooling performance.
Seal Duct Leaks – Invest in professional duct sealing to eliminate any leaks that are affecting your system's performance. You may also need to resize your ducts to improve air flow.
System upgrade – In cases of trying to improve air conditioner air flow or dealing with an old unit, sometimes the best solution is to upgrade to a newer, more efficient model.
Special Considerations for RVs
If you're an RV owner struggling with poor air flow, many of the above tips, especially regarding routine maintenance and air filters, can also apply. An upgrade could significantly improve the performance of your RV air conditioner, enhancing your comfort while on the road.
Who To Call
Since 1939, First Call Heating & Cooling has been a trusted name in HVAC services in Portland, OR, and the surrounding areas. With over 80 years of experience, we are a full-service residential heating and cooling company committed to customer satisfaction, quality, and integrity. Our technicians are licensed, bonded, and BBB-accredited. We offer expert HVAC services including same-day maintenance for all types of systems-gas, oil, or electric, and across all brands. From top-notch installations of new HAVAC equipment like furnaces and air conditioners to services that enhance indoor air quality, we've got you covered. We also provide reliable heating oil delivery. We're committed to sustainable business practices and recycling, earning us a reputation for quality and trustworthiness. For all of your HVAC needs, call First Call Heating & Cooling at 503-231-3311.