Skip to Content
Now Offering
Online Booking
For Repairs, Maintenance & Estimates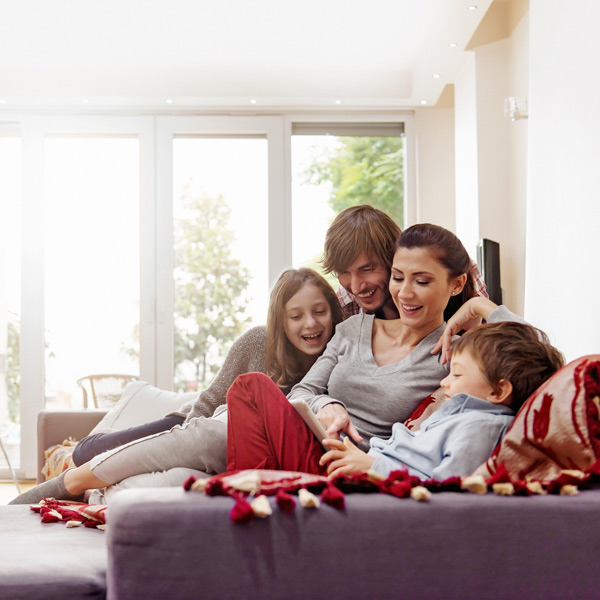 The Secret is Out
Converting from Oil to Natural Gas saves money!

Convenient Financing Available!
Exceptional HVAC Repair Technicians
Over 80 Years' Experience with HVAC Installation & Repair
Since 1939, First Call Heating & Cooling has served the HVAC service needs of Portland, OR, and the surrounding areas. Our team of professionals goes above and beyond the call of duty to provide our valued customers with exceptional service and customer care. As your go-to, full-service residential heating and cooling company, we are dedicated to improving the comfort and energy efficiency of our customers' homes. Our company is committed to quality, integrity, and customer satisfaction. With every job we are hired to accomplish, our HVAC repair technicians work hard to earn and keep our customers' trust. We are licensed, bonded, insured, and BBB-accredited.
Our Premier HVAC Services Will Keep Your Home Comfortable
The professionals at First Call Heating & Cooling want you to feel comfortable in your home year-round. Winters in Oregon can reach freezing temperatures. When winter hits, you want your HVAC unit to be prepared and able to keep the temperature in your home adequately regulated. The same thing can be said for warm summers. You want to enter your home and be able to cool down and escape the heat. If you've noticed that your furnace or air conditioner isn't keeping your home as comfortable as it once did, get in touch with the HVAC technicians at First Call Heating & Cooling. Our HVAC company provides the following services for both heating and cooling systems:
HVAC Maintenance: Annual maintenance will help ensure that your HVAC system remains in good working order. We offer yearly maintenance services to prevent problems with your unit.
HVAC Repair: Wear and tear can happen to your HVAC unit over time. When your system needs repairs, we can complete them in a timely and efficient fashion.
HVAC Replacement: When your air conditioner or furnace reaches a point where it can no longer be repaired, our professionals can set you up with a state-of-the-art replacement.
HVAC Installation: Our highly-qualified team is well-equipped to install a new HVAC unit in your brand-new home. We'll ensure you're kept comfortable for the years to come.
ETO Gas Furnace Promotion for COVID-Impacted Customers
We are offering a $1,000 cash incentive to income-qualified households and customers whose employment has been impacted by COVID-19. This offer will allow customers to save $1,000 on a new gas furnace. Check out our ETO gas furnace promotion for more information on this exclusive offer.
Valuable Resources for Our Valued Customers
We don't want you to walk into anything blindly. That's why First Call Heating & Cooling offers valuable resources to our Portland, OR, customers. Learn more about our resources below:
Well-Respected Brands Associated with Us
There are many well-respected brands associated with First Call Heating & Cooling, including Carrier and Mitsubishi. As an ENERGY STAR partner to Diamond Contractors®, our HVAC company is committed to using sustainable business practices. We believe in recycling everything we can – including metals and heating oil. We even recover and recycle freon and other refrigerants from other area HVAC contractors under a special HVAC certification.
Choose First Call Heating & Cooling Today
When you require top-tier HVAC services, First Call Heating & Cooling will send a highly skilled HVAC technician to your residential property in a timely manner. From furnaces and air conditioners to ductless systems, and tankless water heaters, we service it all. The same goes for gas, oil, and electric HVAC systems. The services and products we provide will improve the indoor air quality of your home – from high-efficiency air cleaners to filtration systems and heat-recovery ventilators.  We also offer same-day and service on all HVAC equipment types and brands. We hope you'll choose First Call Heating & Cooling for all your HVAC needs. Contact us today to schedule a consultation.