Skip to Content
HVAC Repair Services in Portland, OR
Residential HVAC Services by Experts
Residential HVAC Service, Inspections, Tune-Ups, and More
If you're a Portland, OR, homeowner, you can rely on First Call Heating & Cooling to perform your annual HVAC system inspection, tune-up, maintenance, and any needed repairs. Since 1939, we've been a Portland and Vancouver area leader in heating and cooling. We'll keep your heating and cooling equipment – gas, oil, or electric – running efficiently at all times. We offer 24/7 after-hours emergency service. Our NATE (North American Technician Excellence)-certified technicians have the training and expertise to diagnose, repair, tune-up, and maintain your furnace, air conditioner, heat pump, ductless system, or boiler. We also have licensed boiler technicians on staff. Whatever your residential HVAC service and repair needs are, we can expertly tackle them in a timely fashion.
Reliable Equipment Repair – 24/7
Our service department is the largest of its kind in the area. Because of this, we can aid our customers faster than other Portland HVAC companies when it counts most. Additionally, we offer our valued customers 24/7 after-hours emergency service. With our 24/7 HVAC services, we are available at all times in case of an HVAC emergency. We can be on-site quickly and get everything back to working order quickly and efficiently. After our thorough diagnostic checks, we'll let you know the cost of any HVAC repairs before we do the work. Rely on First Call Heating & Cooling today.
Six Signs You Should Repair Your HVAC System
If you're unsure whether or not your HVAC system needs repairs, we've created a list below of six signs you should repair your HVAC system:
Reduced Efficiency: If your home isn't staying as comfortable as it once did, whether it's too hot in the summer or too cold in the winter, there is likely a problem with your HVAC system.
Strange Sounds: When there's a problem with your HVAC unit, you may notice loud banging noises, whistling, or even groaning noises. These are telltale signs that repairs are needed.
Strange Smells: If you start to smell mold or mildew in your home, there's a good chance it could be coming from your HVAC system, primarily if it hasn't been serviced in some time.
Power Loss: If your HVAC unit abruptly shuts off, this is most certainly a sign that repairs are needed. Contact First Call Heating & Cooling as soon as possible.
Inconsistent Air Flow: When your home starts to feel stuffier than normal suddenly, it's a good indication that repairs might be needed for your HVAC unit.
Sudden High Energy Bills: If you notice a sudden change in your energy bills, such as they are drastically higher than normal, there could be something wrong with your HVAC unit.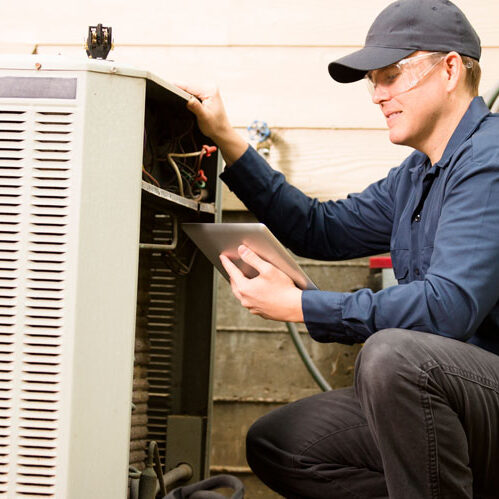 Should I Repair or Replace My HVAC System?
This is a common question – and it's always a good thing to have a professional weigh in on the answer. The first step in answering this question comes from knowing the lifespan of your unit. For most air conditioners and furnaces, units last between 15 and 20 years. If your HVAC system is older than 20 years, it's time for a replacement. However, suppose your unit is 15 years old or younger. In that case, several factors need to be considered when asking if you need a repair or replacement, such as heating effectiveness and safety. If your unit is deemed unsafe or is not heating your home adequately, a replacement might be necessary, especially if repairs didn't solve the problem at hand.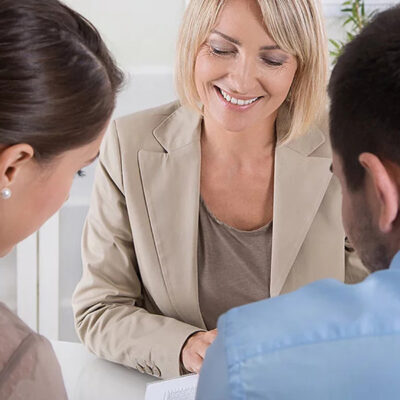 How Do I Finance My HVAC Services?
At First Call Heating & Cooling, we understand that repairing and replacing heating and air conditioning units can be expensive. We believe that everyone should have access to a comfortable household. That's why our commitment is to our customers and providing each of them with a wide range of financing options. When you partner with us, you can expect reasonable rates and finance plans that you'll find easy to understand and manage.
Why Choose Us for HVAC Repair?
With our dedicated HVAC technicians and years of experience, First Call Heating & Cooling offers customer-centric services and reliable HVAC repair options across the Portland, OR, area. If you need the best HVAC repairs and maintenance in the area, you've come to the right place. Portland homeowners trust our professional team of friendly HVAC contractors along with our speedy, efficient services. Reach out today for a free quote.