Skip to Content
Furnace Repair Services in Portland, OR
We'll Make Sure Your Home Stays Warm
At First Call Heating & Cooling, our goal is to help you maintain a comfortable living environment. Your furnace keeps your home warm throughout the cold months of winter, but your system can sometimes malfunction and require repair. When this occurs, you need a reliable team like ours to quickly identify the problem and fix it. Our team provides expert furnace repair services in Portland, OR for a wide range of furnace brands. No matter what type of furnace you have, our team will be able to diagnose the issue and provide the necessary repairs to get your system back up and running. Please reach out to us today to schedule a service at your home.
Signs Your Furnace Needs a Repair
In order to catch potential problems with your furnace early, you have to be on the lookout for common warning signs that something is amiss. Staying observant will ensure you can address problems when they first begin instead of allowing them to turn into more expensive issues. It's a good idea to call a professional if you notice any of the following problems:
Loud or unusual noises
Water pooling around the furnace
Reduced or non-existent airflow
Unexplained increases in utility bills
Malfunctioning thermostat
Constant or frequent cycling
The odor of natural gas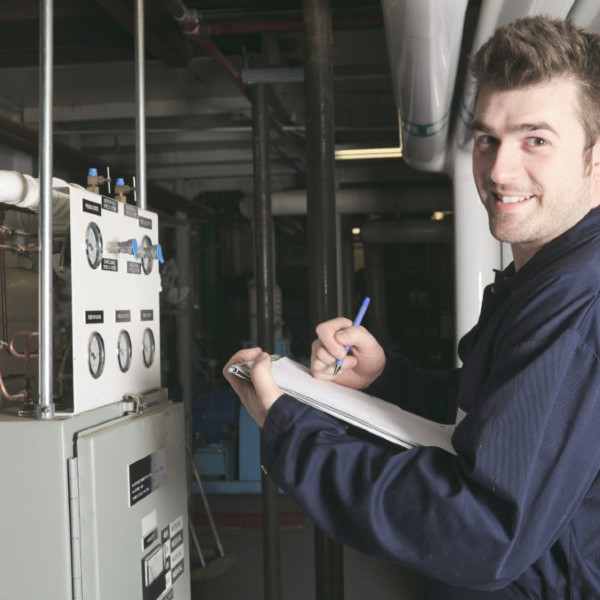 Why Choose Us for Furnace Repair Service?
At First Call Heating & Cooling, we are the team you want to choose for furnace tune-ups and repairs in Portland, OR. We are fully licensed and insured, with a team of skilled technicians to complete your furnace repairs, regardless of the make and model of your system. Our team is committed to providing superior service you can count on. With more than 80 years in the business, we're the team to trust to handle any heating or cooling repair. We service Portland, Hillsboro, Fairview, Oregon City, Raleigh Hills, West Linn, Tigard, Oak Grove, Milwaukie, Tualatin, Sherwood, Lake Oswego, Troutdale, Wilsonville, Beaverton, Gresham, McMinnville, Aloha, and Colton in Oregon, as well as Vancouver, WA.
Four Things to Check When Your Furnace is Malfunctioning
When your furnace stops working, there are myriad of things that could be causing the issue. While broken parts or other larger issues could be the culprit, but there might also be some less severe issues causing the problem. We encourage you to check the following items when your system malfunctions to see if a smaller issue is the cause:
Thermostat Settings: Make sure your furnace is positioned to the "heat" mode and that you have selected the appropriate temperature.
Furnace filter: A dirty furnace filter can cause your system to overheat and turn off.
Circuit breaker: Sometimes, the breaker your furnace is on can trip, cutting off power to the system, which means it will no longer run.
Furnace switch: Your furnace can be turned on or off by a switch resembling a light switch. Make you the switch is in the up position to allow your furnace to run.