Skip to Content
First Call Heating & Cooling is a leading provider of heating and cooling services in Portland, OR, and the surrounding area. We offer a wide range of HVAC services, including oil furnace repair and maintenance, as well as oil-to-gas or electric conversions. Our goal is to get your home ready for another Oregon winter!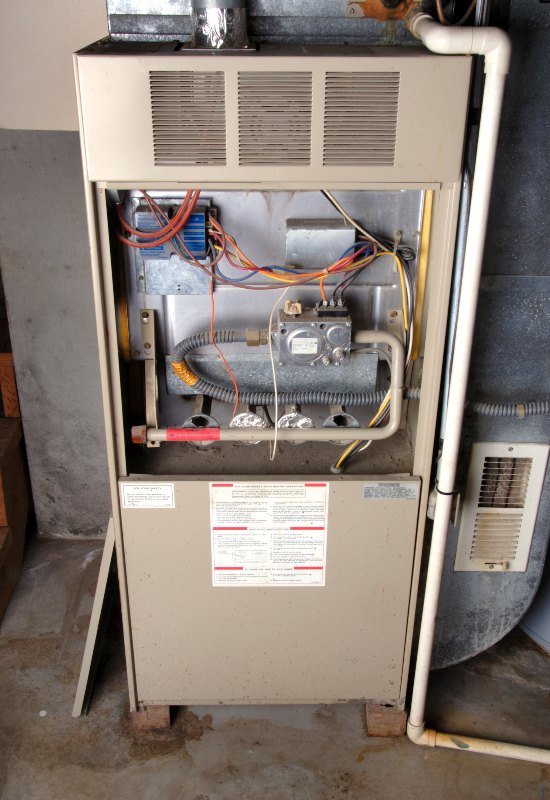 Oil Furnace Repair Services
Oil furnaces are reliable, but like all mechanical equipment, they can experience various problems over time. Our technicians are trained and certified to work on all makes and models of oil furnaces, so you can trust us for a job well done. We have experience repairing the following:
Ignition problems
Clogged fuel lines
Burner malfunctions
Thermostat issues
And more
It isn't always easy to diagnose problems with your oil furnace, so give us a call if you notice any of these signs that you need oil furnace repair:
Strange noises or odors
Uneven heating
Comfort problems
Higher-than-usual energy bills
Trouble starting or staying on
Weak or no airflow
Safety precautions should always be taken during oil furnace repair. First, never attempt a complex repair yourself. If you decide to inspect the furnace, wear protective gloves, and reference the owner's manual. Depending on the underlying problem, repairing an oil furnace may include the following steps:
Turn off the power and cut off the fuel supply.
Remove any debris from around the furnace.
Inspect and clean any dirty components.
Diagnose the problem.
Perform the necessary repair, which may include replacing damaged or worn parts.
Test the furnace to see if the problem has been resolved.
Oil Furnace Maintenance Services
Preventative tune-ups are essential for keeping your oil furnace in good working order. Here are some of the steps involved in routine oil furnace maintenance:
Clean and adjust the burner to ensure efficient combustion.
Inspect the heat exchanger for cracks or corrosion that can lead to carbon monoxide leaks.
Check for clogged or leaky fuel lines that can reduce efficiency and pose a fire hazard.
Replace the air filter to maintain proper airflow.
Perform a combustion test to measure efficiency.
Run a test cycle to ensure proper operation.
Regular maintenance is the key to a long-lasting and efficient oil furnace. That's why First Call Heating & Cooling recommends maintaining your oil furnace annually to optimize performance and safety. Sign up for one of our affordable maintenance plans to maximize these benefits.
Differences Between Oil and Gas Furnaces
Oil and gas furnaces have a few key differences:
Efficiency: Gas furnaces are more efficient than oil furnaces, offering annual fuel utilization efficiency (AFUE) ratings of up to 98%. On the other hand, oil furnaces typically top out at about 86% AFUE.
Costs: The cost to install a gas furnace is generally higher than a comparable oil furnace, though oil furnaces are more expensive to maintain. Fuel costs vary by location and availability, though oil prices fluctuate more than natural gas.
Environmental impact: Gas furnaces produce lower emissions than oil furnaces and are considered a cleaner energy source.
Pros and Cons of Oil and Gas Furnaces
Here are some factors to consider when deciding which type of heating system to install in your Portland-area home:
Fuel availability and storage: Natural gas is conveniently delivered via a gas line. You pay for the fuel as you use it through monthly utility bills. If natural gas is unavailable, oil may be the only viable option. However, oil requires on-site storage, which can be a hassle and potentially dangerous.
Longevity and reliability: Oil furnaces tend to last longer than gas furnaces. They also may be more reliable in cold, remote settings where the natural gas supply can be limited or interrupted
Performance and comfort: Oil burns hotter than natural gas, allowing it to heat your home faster. However, if you run out of stored fuel, you'll be left out in the cold.
Benefits of Choosing First Call Heating & Cooling for Oil Furnace Services
First Call Heating & Cooling has over 80 years of experience providing our Portland customers with oil furnace repair and maintenance services. Our licensed technicians have the knowledge and tools necessary to diagnose and repair any issue.
We pride ourselves on our fast response times, with same-day appointments and emergency services available when you need us most. We also offer affordable prices and flexible financing to ensure no heating service is outside your budget. Our team prioritizes your complete satisfaction above all else, which is clear to see from our customer testimonials.
To schedule your next oil furnace repair or maintenance visit, please contact First Call Heating & Cooling at 503-231-3311 today. Our team is standing by 24/7 to assist with your heating or cooling needs.
24/7 Emergency HVAC Services in PORTLAND, OR