Skip to Content
Residential HVAC Installation Services in Portland, OR
Experienced HVAC Installation in Portland, OR
Choosing the Right Heating System for Your Home
First Call Heating & Cooling is an expert PGE-approved heating contractor with years of industry experience. We stand behind our HVAC equipment and services, and each comes with a Lifetime Workmanship Warranty and Satisfaction Guarantee. When you're looking to have your current heating system replaced or a brand-new heating system installed in your newly-built home, we can help. One of our knowledgeable HVAC technicians will help you navigate your options and help you choose the right heating system for you and your family. If you are considering converting from oil to gas or electric, the professionals at First Call Heating & Cooling can discuss the various benefits. Call us today for residential HVAC installation in Portland, OR, and the surrounding areas.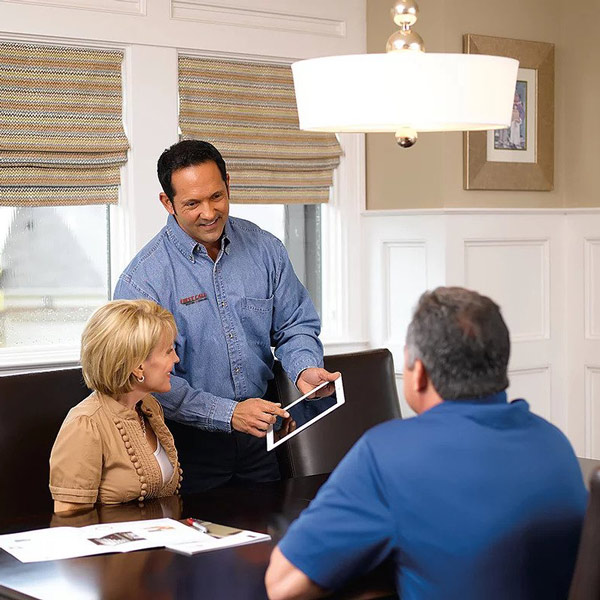 Available Heating Options for Your Residential Property
Some of the available heating options that First Call Heating & Cooling offers for residential properties include the following:
Gas Furnaces– These furnaces are the clean choice and provide improved energy efficiency with versatility.
Oil Furnaces– This furnace converts oil to heat. The fine droplets of oil it produces will burn efficiently while the air flows through a filter to minimize impurities.
Heat Pumps– Heat pumps give you two-in-one reliable heating and cooling. A heat pump is virtually two machines in one sleek, efficient unit. In addition to all-electric systems, there is also a gas/electric hybrid version featuring a dual fuel option called EarthWise™ Hybrid, which is more eco-minded.
Ductless Heat Pumps– These ductless heat pumps provide better zone control, ideal for homes without existing ducts, and perfect high-efficiency replacement for baseboard heat.
Understanding the Options for Cooling Your Home
Selecting an air conditioning system that is ideal for your Portland, OR home is an essential investment in your comfort and your home's overall value. A cooling system also plays a crucial role in keeping your home's energy expenses under control, as well as keeping your family comfortable during the hot summer months. When choosing a cooling system, keep the following things in mind:
Choose a Unit That Is the Right Size – A good HVAC contractor will be able to measure your home and determine the optimal size required to cool your home.
Choose an Energy-Efficient Unit – Today's air conditioner manufacturers are required to evaluate their equipment's energy efficiency and provide energy ratings.
Choose the Right Contractor – When it comes to HVAC contractors, choose one who is knowledgeable, experienced, and has a good record for customer service.
Install a Programmable Thermostat – A programmable thermostat for your cooling system will ensure the temperature remains comfortable when you are home and adjust the temperature when you are away, thus saving you money over the long term.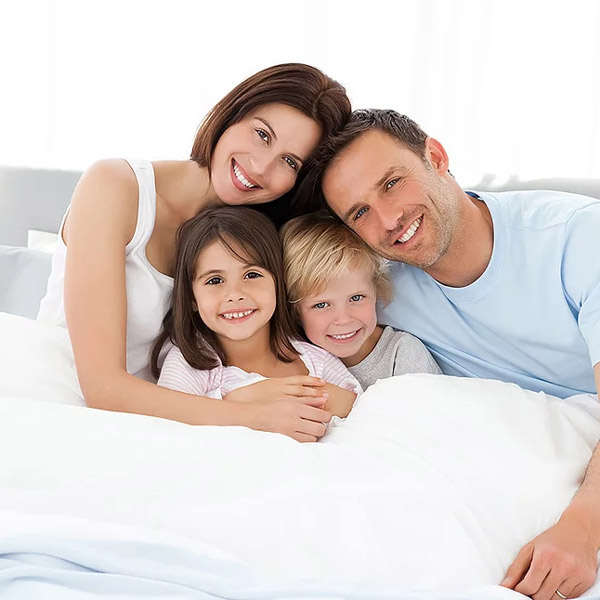 Benefits of Installing a New HVAC System in Your Home
When you get a brand-new HVAC system installed, you can rest assured knowing your home is prepared for the next cold or hot front that moves across Portland. Comfort is just one of the many benefits you will reap when you have a new HVAC unit installed. Other benefits include:
Energy Efficiency – A new residential furnace requires less electricity or fuel than most older models, which will improve your energy efficiency.
Reduced HVAC Repair Costs – When you choose a new furnace, you will avoid the costs of continually repairing an old unit.
Better Air Quality – New furnaces provide better indoor air quality, so you will breathe more comfortably and feel better.
Why Choose Us for HVAC Installation?
First Call Heating & Cooling is a PGE-approved contractor that offers the best heating and cooling systems throughout Portland, OR, and the surrounding areas. Our certified HVAC technicians understand that energy efficiency is essential – especially in these times of rising utility bills. We will work with you to identify the right HVAC system for your family. Reach out to us today to request HVAC service!