Skip to Content
Emergency HVAC Repair Services in Portland, OR
We Take Care Of You When Your HVAC System Stops Working
First Call Heating & Cooling is a trusted HVAC company for Portland, OR families. Our emergency HVAC repair services help customers out of jams and keep them safe in their homes. We are proud to offer a host of services, from HVAC repair to repairing furnaces with a yellow pilot light flame. Our company has been a presence in Portland for over 80 years, and our versatility is a significant reason. If your air conditioner, heater, or heat pump is down, then don't wait until the next day – contact us for emergency HVAC services.
When To Contact First Call Heating & Cooling For Emergency Help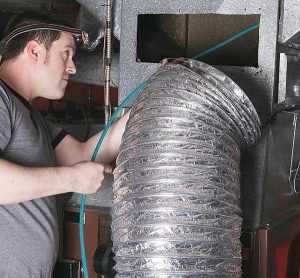 Numerous situations warrant emergency HVAC services. We always strive to provide excellent customer service to our clients, and fixing these immediate problems is one way we do so. If you're experiencing any of the following, contact First Call Heating & Cooling immediately:
If You Smell Gas: If you smell anything like sulfur or rotten eggs coming from your vents or in your home, then shut off your gas line right away and contact First Call Heating & Cooling.
The Pilot Light Flame Is Yellow: Every once in a while, it makes sense to check the pilot light flame on your furnace or air conditioner. It should never be yellow – which can indicate a carbon monoxide leak.
Unusual Sounds: Strange noises coming from your vents or the furnace itself can indicate an immediate problem, so it is best not to procrastinate or wait to resolve the issue.
If Employees or Family Members Are Overheating: There is a line between discomfort and danger. A malfunctioning HVAC unit will cause some discomfort, no matter what. But if your family is overheating, then the time is now to contact us for repairs.
How You Can Avoid Emergency HVAC Repairs
Some emergencies are unpreventable. But not all of them. One of the best ways to ensure you do not lose your heat or air conditioning unexpectedly is by being proactive with maintenance. We recommend hiring First Call Heating & Cooling for seasonal maintenance on your HVAC system. As winter turns to spring, contact us, and we will inspect every aspect of your AC. When the summer winds down and fall arrives, we can do the same thing with your furnace. These system checks are vital because we can examine items only a fully-trained expert can.
Contact First Call Heating & Cooling Today
At First Call Heating & Cooling, your comfort and safety are important to us. Our emergency HVAC services help keep households warm in the winter and cool in the summer. More importantly, they rectify potentially dangerous situations such as carbon monoxide leaks and overheating. If you are experiencing a genuine HVAC emergency, then contact us today.
24/7 Emergency HVAC Services in PORTLAND, OR