Skip to Content
Complete AC Services to Portland, OR Metro Area Community
Your Local Air Conditioning Installation Service Provider
You should never have to wait for reliable and refreshing air conditioning in your home. First Call Heating & Cooling is proud to be Portland, OR's preferred air conditioning repair and installation experts. The longer you wait to repair an air conditioner issue, the more severe the problem will likely become. Because HVAC systems contain many moving parts, they can break down in different ways. If your air conditioner is blowing out hot or room-temperature air, making funky noises, or running more frequently than normal, it's time to give us a call. Our team of licensed technicians is here to lend a helping hand, no matter the scope of the problem. Whether you need a new air conditioner installed in your home or require repair or maintenance, we're here to help. Call today to schedule your appointment and keep you and your family cool and comfortable all summer long. We offer free quotes!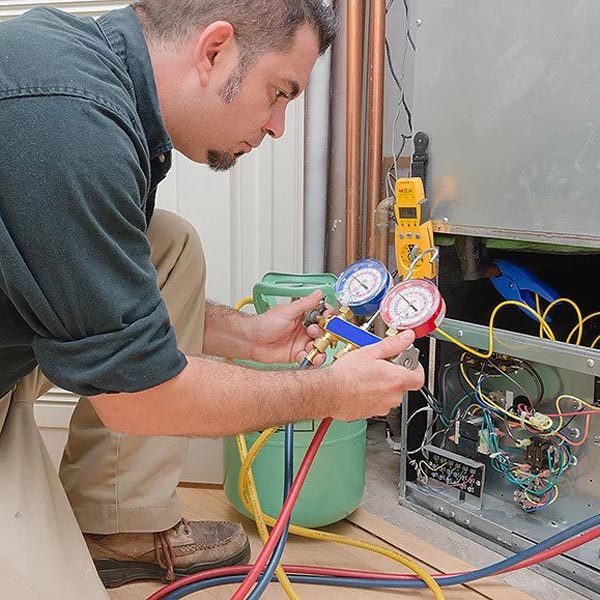 Portland, OR's Local Air Conditioning Repair Company
As you know, Portland homes are unique, meaning each requires a unique approach to installing and maintaining their air conditioning systems. At First Call Heating & Cooling, we're experts at installing air conditioners in both large and small homes. We're also more than capable of working with central air, ductless, mini-split, and various other types of units. If it's time to install a new air conditioner, we can assist you in selecting the right unit and size for your home to maximize efficiency and fit your budget. If your air conditioner breaks or starts running poorly, give us a call. We're fast to repair your unit, so you can get back to enjoying the comfortability of your home. When you first notice your system isn't running properly, don't hesitate to reach out to our seasoned professionals.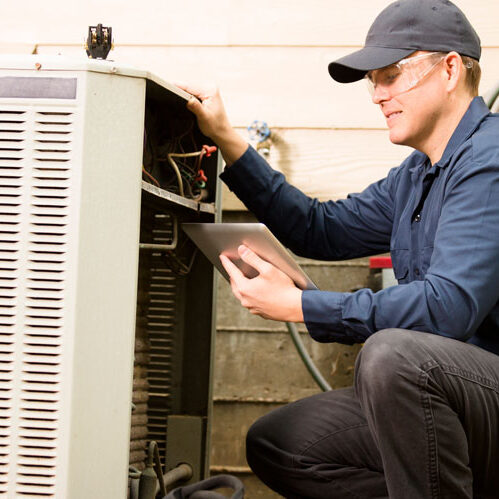 Signs You May Need Repair Services
Many times, you may not realize your air conditioner isn't working correctly right away. It may sound like it's working when – in reality – it's just blowing out hot air, making too much noise, or running too frequently. All these issues can lead to more expensive and comprehensive repairs and replacements if left untreated. The following are common problems that let you know it's time to call our team for repairs:
The air conditioner turns on and off more frequently than normal
Condensation dripping from your system
Some rooms are cooler than others
Your unit runs all day without turning off
Your home never gets to the temperature you set your thermostat to
Airflow through the vents feels weak
Loud or banging noises coming from your air conditioner
Unpleasant or funky smells coming through your vents
Call Us for AC Maintenance & Tune-Ups
Our team is also happy to schedule routine maintenance on your system to make sure your HVAC unit is always running smoothly and to avoid future breakdowns. Our air conditioning tune-ups maximize the efficiency of your cooling system, allowing you to save on energy bills each month. The best way to avoid expensive bills and repair costs is to stay ahead of the curve. Just as your car needs routine oil changes and maintenance, your HVAC system does as well. Preventative maintenance is always more affordable than repairs and replacements.
Call First Call Heating & Cooling at the first sign of troubles with your air conditioning system. Because we're proud to serve our community of Portland, we offer free quotes and estimates on all installations, repairs, replacements, and maintenance! We look forward to serving you and keeping you and your family cool and comfortable.
24/7 Emergency HVAC Services