Skip to Content
Trane HVAC Services in Portland, OR
We Focus on Trane HVAC Equipment for Your Home
First Call Heating & Cooling is committed to quality, which extends to our installation and repair services. While we do not sell Trane furnaces, heat pumps, air conditioners, and thermostats, we offer expert installation and repairs. We believe every homeowner deserves cold and warm air to get them through the summer and winter months. We provide excellent HVAC installation to Portland, OR residents to ensure they get the most from their HVAC system. When you require a new furnace or air conditioner, we're there to install it. Our technicians understand the ins and outs of Trane products, enabling them to make quick repairs when you need them the most.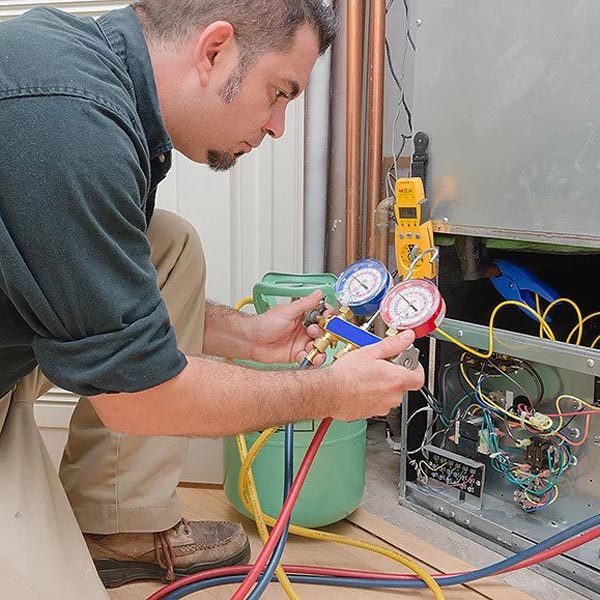 Install a High-Efficiency Trane Furnace
Trane is known for its innovation and dedication to superior comfort. There's no better choice than installing a brand-new furnace from this manufacturer. If your current unit makes loud noises or your energy bill has skyrocketed, we can install a replacement. They offer high-efficiency furnaces to deliver enhanced home-wide comfort and lower utility costs. Most importantly, we install and repair them at affordable rates. Our goal is to get your new furnace in your home as quickly and efficiently as possible. As for repairs, all you have to do is call First Call Heating & Cooling. We will arrive at your house, diagnose the problem, and perform the necessary repairs.
Stay Cool with Trane Air Conditioner Repairs and Installation

All air conditioners require occasional repairs and maintenance. Fortunately, First Call Heating & Cooling has years of experience working with Trane air conditioners. We don't have to consult a guidebook or tinker with the HVAC system to find solutions. We understand how the equipment works and how to troubleshoot quickly. Our repair services are second-to-none for that reason alone. We also install newly-purchased Trane air conditioners. They manufacture Energy Star-certified HVAC equipment, ensuring you'll enjoy cold air at lower costs once we finish installing the unit.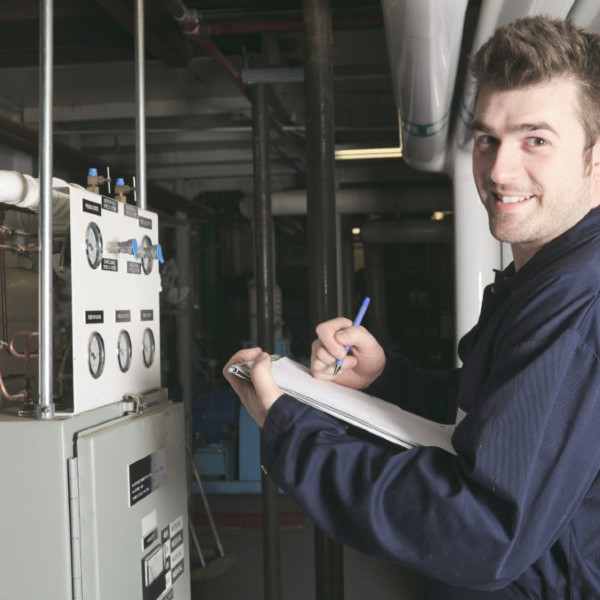 Switch to a Heat Pump and Trust Us for Installation
Heat pumps provide the same features as furnaces and air conditions, but they deliver them differently. Most importantly, heat pumps deliver cold and warm air affordably. Trane sells highly-rated heat pumps at affordable prices, and we install them at budget-friendly rates. Featuring some of the highest seasonal energy efficiency ratio (SEER)-ratings, Trane heat pumps represent a clear upgrade.
Don't Tax Your System: Install a Trane Thermostat
As one of the largest HVAC manufacturers in North America, Trane has the resources to manufacture industry-leading thermostats. We have the experience to install and repair them as well. Your furnace, air conditioner, or heat pump rely heavily on your thermostat to tell them what to do. When the thermostat falters, the rest of the system must work harder to compensate. The results can range from cold or hot spots from room-to-room to high utility bills. If you have your eye on a new Trane thermostat, we can do the hard work of installing and linking it to your existing HVAC system.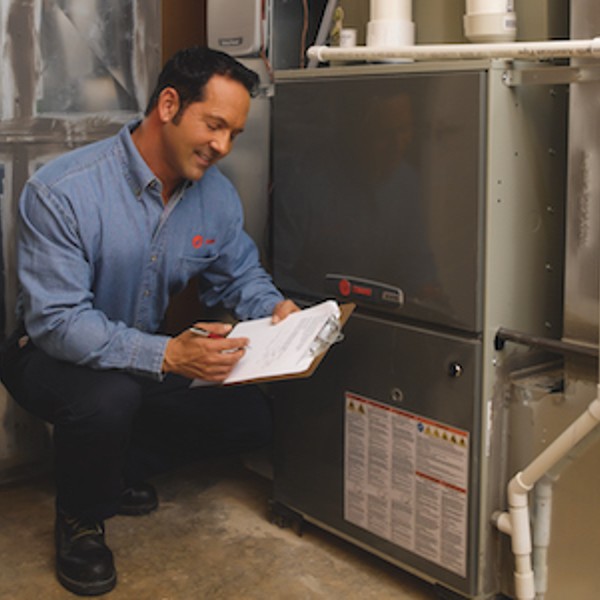 The Benefits of Choosing Us
At First Call Heating & Cooling, we pride ourselves on matching our suppliers' commitment to customer service and excellence. Purchasing a new air conditioner, heat pump, furnace, or thermostat can be a daunting task. First, there's the cost. But figuring how who can install the system is the next challenge. We want to help you get this accomplished. There are numerous reasons why you can trust us to complete the installation. They include:
We Understand Trane Products: Every manufacturer has slightly different protocols for designing and fabricating HVAC products. It is crucial to understand them. Our knowledge of Trane's practices allows us to install and repair them correctly.
Eco Incentives: Did you know Oregon encourages residents to switch to high-efficiency HVAC systems? We can determine your eligibility for benefits through our partnership with Energy Trust Oregon. You'd be surprised at how much you can save.
Financing: We offer several financing plans to our customers. While Trane offers high-quality HVAC equipment at fair prices, we understand the cost of installation can also create stress. If you need financing for the installation or repairs on our end, we can help.
We Offer a Broad Spectrum of Services to a Wide Area
We are proud to provide HVAC repairs and installation to a vast service area. Our reach and quality ensure our customers receive the satisfaction they deserve from an HVAC company. We emphasize our ability to identify what our clients need and provide a solution. In addition to the installation and repair of Trane products, First Call Heating & Cooling also offers oil furnace services, conversions, and much more. Contact us today to schedule an appointment.